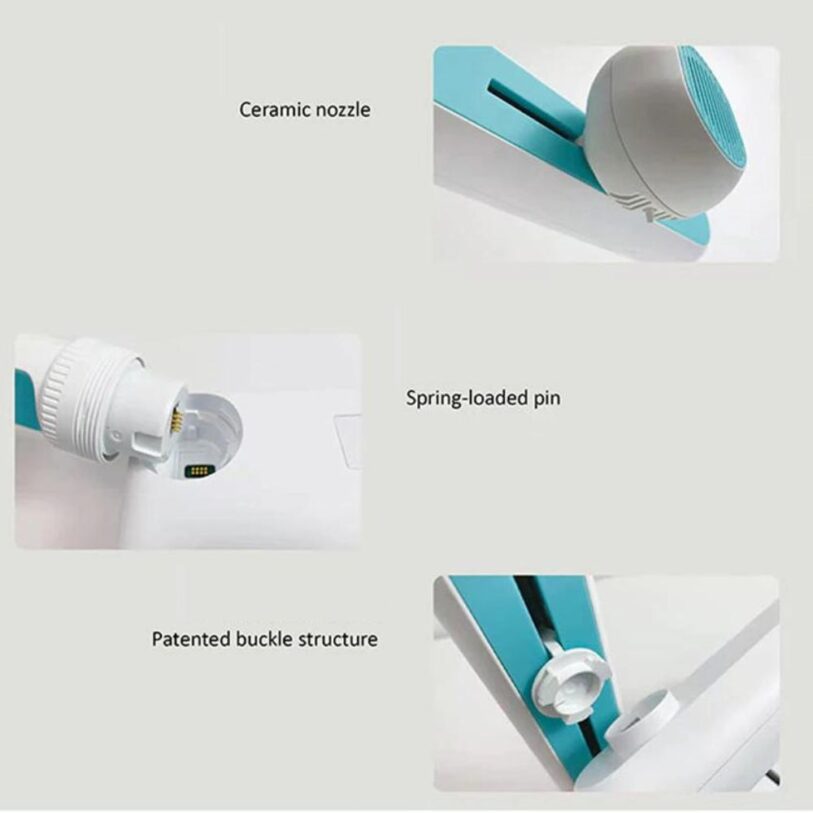 Goofoo Cube 3D Mini Printer with Removable Magnetic Build Plate, Small 3D Printer for Arts and Crafts, DIY Gift for Kids
With its user-friendly interface, the Goofoo Cube 3D Printer offers an unparalleled printing experience. This 3D printer is a powerful tool that combines technology, creativity, and critical thinking. It introduces students to the exciting world of 3D printing, enabling them to transform abstract concepts into tangible objects right before their eyes.
Key Features:
Unlimited Possibilities and Endless Fun
The most attractive part of owning a 3D printer is that you can get creative. In fact, being able to print anything you can imagine provides infinite enjoyment, fun, and productivity. With Goofoo Cube, you can have all the creativity, without any fuss.
One-Touch Printing
The Cube App frees you from tedious parameter settings and offers you a simple, intuitive, and efficient control experience. Connect your Cube to a phone or computer, select your favorite model in the App, then press the "PRINT" button to start. Everyone can experience the magic of 3D printing with Goofoo Cube.
Tons of In-App Patterns
No need for intimidating 3D modeling skills or CAD tech, 1000+ print-ready models are ready for you to choose from in the Cube App and it will be updated regularly with new files. Whether it is an artistic piece to decorate your desk or a helpful gadget that makes your life easier, all you need to do is search, pick, and press to print.
Fast, Stable, and Versatile
Don't let the cute appearance fool you! Cube is powerful and fast. You don't have to spend hours and hours waiting for prints. Cube is capable of completing most prints within just 30 minutes. Let your ideas be realized in a fast, stable, and reliable way.
Create your own with a USB Connection
Cube is not only for beginners; advanced users can connect Cube to a computer via USB and print their own G-code files. Whatever you can imagine in your head, Goofoo Cube turns into a reality right before your eyes.
What you will get:
1 x Main body
1 x Z-axis
1 x X-axis
1 x Extruder
1 x Spool Holder
1 x Hex Wrench
1 x USB Cable
1 x 5M PLA Filament
1 x User Manual
Additional Information:
Brand: Goofoo
Model: CUBE
Nozzle diameter: 0.7mm
Building volume: 80 x 80 x 80 mm
Print speed: 10 to 20 mm/s
Non-heated printing bed
Supported materials: PLA and PCL
Host interface: USB or Mobile phone (WiFi)
Get yours now!
$289.99 inc. GST
Buy Now