Excellent Gaming performance with Adjustable DPI
This white PC gaming mouse with optical ST moving track sensor offers responsive, smooth maneuverability, precise targeting, and easy text selection thanks to its high-definition optical tracking and adjustable DPI settings (1000 1600 2000 3200).  
6 Programmable Buttons
Set 6 button functions according to your personal habits so you can enjoy quick access to specific functions or actions. This wired mouse gives you the edge you need for precise targeting during those intensive battles.  
Ergonomic Design
Satisfactory in both gaming performance and daily office use because of its contoured comfort. The overall shape is full and can fit most hand shapes for all-day gaming comfort both left and right hand. Ideal as HP's ergonomic gaming keyboard and mouse.  
Mechanical Micromotion
Feel the intensity of your games during extreme and vigorous battles through the touch of your hands. A must for true game players who want to increase competitive experience this HP M100S' life-enhancing, advanced features.
Reliable & Consistent Performance
Optimum experience even with or without a mouse pad. Durable even up to 5 million cycles so you can enjoy consistent response to your gaming arsenal. Just plug the cord into your computer's USB port and you're ready to go! Purchase now!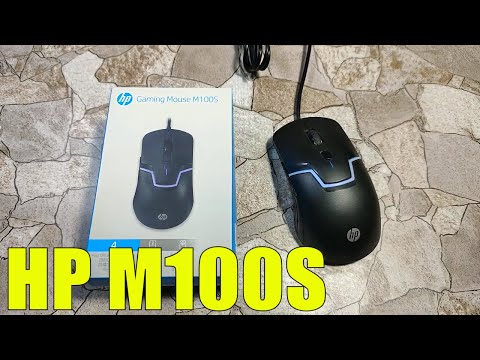 Watch this review to know more about HP M100S Gaming Mouse – YouTube