5 PORT CAR CHARGER
This car USB charger has 5 USB ports, 2 for the front seat and 3 for the back seat. The 1.5m charging cable allows back seat and front-seat passengers to simultaneously charge their electronic devices easily. Get one for your upcoming family trip, or give this as a holiday gift to someone you love.
SMART CHARGING TECHNOLOGY
This USB charger hub has a built-in intelligent chip that automatically detects all connected USB devices and adjusts the charging output accordingly. It's what makes this multi USB charger a perfect and safe USB charging station.
WIDELY COMPATIBLE
This USB car charger is compatible with all your favorite technology, like smartphones, Galaxy, Pad, android tablets, power bank, video games controllers, camera, and other USB-powered devices. Universal for 12-24V vehicles adapts to mainstream vehicle types such as cars, SUVs, trucks, and off-road vehicles.
FAST CHARGING
This car charger fast charge five devices at the same time—four times faster than conventional chargers, quick charge devices up to 60% in just 30 minutes. No passenger should have to wait for other devices to complete charging. 1.5m extended cable allows you to charge even on the back seat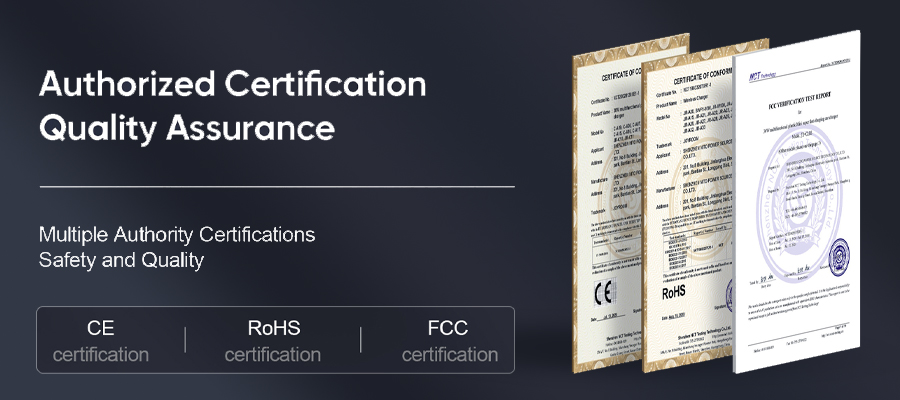 CERTIFIED SAFE AND DURABLE
This PD charger car adapter meets the highest quality and safety standards. It has built-in heavy protection functions that effectively protect itself and your devices from overheating, overcharging, surges, short circuits, and more.
Watch the official video from Joyroom.